Professional Home Energy Assessments in Virginia
Reliable Energy Audits for Homeowners in VA
Save energy, cut your utility bills and make your home cheaper to run with a certified Home Energy Audit.
Professional Home Energy Assessments by a resgistered professional, with more than 5 years experience helping property owners cut their utility bills, save energy and cut pollution.
Certified by the Building Performance Institute, we provide energy assessments for every budget and size of property.
Take a look at the different options below, and if you have any questions, do feel free to ask.
Got a Question? Ask the Green Detective Here
Choose from 3 Professional Energy Saving Home Audit Solutions
Prices below are dependent on the size and complexity of the home, whether there are any combustion appliances (natural gas, oil, propane), and travel time.
Visual Walk Through
As an experienced energy professional with a deep knowledge of construction standards and building sciences, my Walk-Through Visual Audit is an easy way to cut utility bills and make your home more energy efficient.
Using my trained eye, and specialist hand-held tools, my visual energy audit provides a quick assessment of where you can start saving energy right away.
Visual Walk Through: From $75
Book your audit
Standard Audit
To give you a precise idea of where and how your property is wasting energy, I'll use state of the art tools like a Blower Door and Combustion Analyzer to identify the exact places you could be making savings.
An exhaustive report complete with pictures, diagnostic results and recommendations of how you could make your home more energy efficient comes with every Standard Audit.
Standard Audit: From $250
Book your audit
Comprehensive Audit
Using every professional tool at our disposal, including a thermal imaging camera, means the fullest possible picture of where energy savings can be made and often provides an early warning of issues before they become a problem.
A Comprehensive Audit and Report will show you exactly where you could be cutting utility bills and saving money.
Comprehensive Audit: From $350
Book your audit
Relax, You're In Safe Hands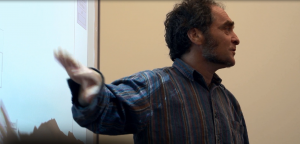 I've been conducting Home Energy Assessments in Virginia and nationwide since 2009, and working as part of the Federal Weatherization program.
As well as training both new and experienced assessors in the use of specialized modeling software, I also use this software in every property I assess.
The software uses very complex calculations to more accurately determine what are the best and most cost-effective measures to install in any given home.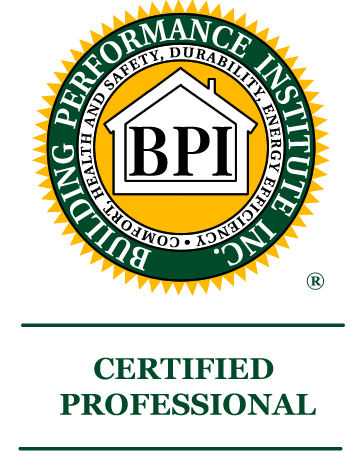 My Qualifications
BPI Building Analyst # 5005447 (since 2009)
Certified Home Energy Professional Energy Auditor
Certified Home Energy Professional Quality Control Inspector
Certified Level 1 Thermographer
Virginia Residential Building Analyst Licence # 2722000058